In distribution networks, the power lines transmit power from one location to another through distribution poles which are situated at the side of roads or on hilly areas. In storm-prone locations throughout India, trees often fall on bare conductor distribution lines causing the pole to fall onto the ground.  Due to the contact between bare conductor & the ground, an earth fault would be caused but the earth's fault will not get cleared due to the high resistance path. The current flow through the high resistance path will cause heating thus resulting in a fire.
There are additional risks with using Bare Conductors for Power Distribution:
Lines are forced to shut down due to fallen trees, high wind, and other natural causes which have an adverse effect on revenue generation for the utility.
Fire risk to the forest or structures surrounding the bare conductor.
Risk of electrical injury to birds, animals, and humans.
Why should DISCOM's use Covered Conductors?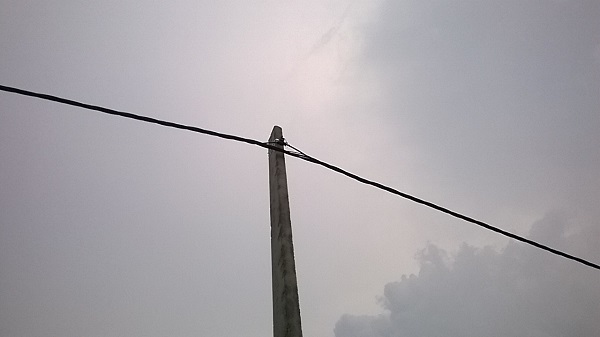 To overcome these risks, overhead line conductors provided with an insulating cover have been developed & these are known as Covered Conductors. The main advantage of Covered Conductors over bare overhead & underground lines is their increased safety and lower cost. DISCOM's are increasingly moving to Covered Conductors to ensure reliable power distribution.
These conductors are one of the key components in power transmission, which is essentially an electrical conductor insulated by a layer of material to protect it from environmental factors such as wind, rain, and snow. However, to ensure effective functioning, a variety of covered conductor accessories are required.
Types of Covered Conductor Accessories
In this blog, we will take a closer look at some of the commonly used covered conductor accessories like dead end/anchoring clamps, plastic insulator ties, insulation piercing connectors, and pre-insulated junction sleeves for medium voltage (MV) covered conductors.
Dead End/Anchoring Clamps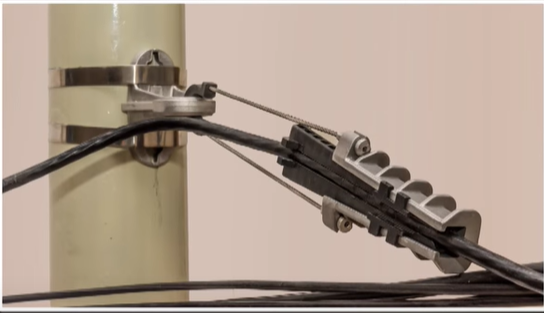 Dead end/anchoring clamps are used to anchor the covered conductor and provide tension to the line. Specially engineered plastic wedges grip the conductor firmly without harming the insulation, ensuring a long life for the conductor. In addition, an anti-tracking insulation piercing connector is used to prevent partial discharges and radio disturbances. These clamps are delivered ready-to-use, which saves time and effort during installation. The voltage range for these clamps is 11kV to 33kV, and they can withstand temperatures ranging from -30°C to 75°C. The body of the clamp is made of corrosion-resistant aluminum alloy, while the wedges are made of UV-stabilized engineering plastic.
Plastic Insulator Ties
In the case of these types of Covered Conductor Accessories, plastic insulator ties are used to secure the covered conductor into insulators. Made of UV and weather-resistant engineering plastic, they are easy to install and provide a firm grip to insulators. These ties are recommended for angles up to 15° and can handle voltages ranging from 11kV to 33kV. They can also withstand temperatures ranging from -30°C to 75°C.
Insulation Piercing Connectors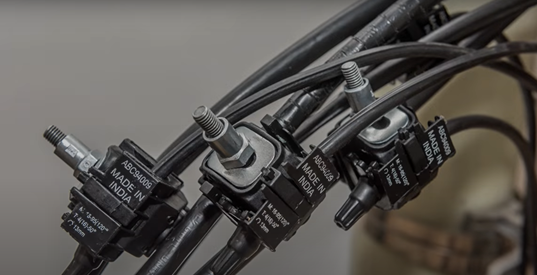 Insulation piercing connectors are used to take tap connections to continue or distribute the line. The body of the connector is constructed from UV-stabilized engineering plastic to help sustain harsh environmental conditions. These connectors are completely waterproof, ensuring that no water ingress occurs. The voltage range for these connectors is 11kV to 33kV, and they can withstand temperatures ranging from -30°C to 75°C.
Pre-Insulated Junction Sleeves
Pre-insulated junction sleeves are used to connect two ends of the cable. The outer insulation is constructed from UV and weather-resistant engineering plastic, and the connection is completely waterproof to prevent any water ingress. These sleeves are easy to crimp with standard hexagonal dies, eliminating the need for new special tools. The voltage range for these sleeves is 11kV to 33kV, and they can withstand temperatures ranging from -30°C to 75°C.
In conclusion, the proper functioning of covered conductors is essential for safe and reliable power transmission. The use of dead end/anchoring clamps, plastic insulator ties, insulation piercing connectors, and pre-insulated junction sleeves can greatly improve the efficiency and safety of covered conductors. When selecting these components, it is important to consider the voltage and temperature range required for the specific application, as well as the material and environmental conditions.

Watch our videos to learn the Installation Procedures!
At Axis, we are proud contributors towards rural electrification projects across the country. Electrification in India, however, is plagued with large Aggregate Technical & Commercial (AT&C) losses that harm the DISCOM's long-run health and ability to reinvest in rural electrification projects. These DISCOMs have been under severe financial stress for many years with total external debt estimated to reach Rs. 2.6 lakh crore by March 2020 according to the credit rating agency CRISIL but they have also gotten some relief through a 90,000 crore lifeline to fight the Covid-19 crisis.
Innovative technologies such as Smart Meters and AB Cables aim to reduce AT&C losses for Indian utilities. Another innovative technology is Covered Conductors that are used for applications up to 132kV.
Axis is a leading manufacturer of accessories used in low and mid-voltage electrical distribution. You can click here to find out more about our range of AB Cable Accessories or contact us for more information on our range of products for Covered Conductors.