A multiport insulation piercing connector (IPC) is also referred to as a satellite connector for ABC cable. Multiport connectors are extensively used in urban power distribution systems based on aerial bundled cables (ABC). There are many good reasons for using multiport connectors in different power systems, especially in distribution systems. Reasons such as faster installation, reduced maintenance, enhanced safety, greater reliability, and many others. Despite those desirable features, there are certain rumours or myths making rounds in the marketplace.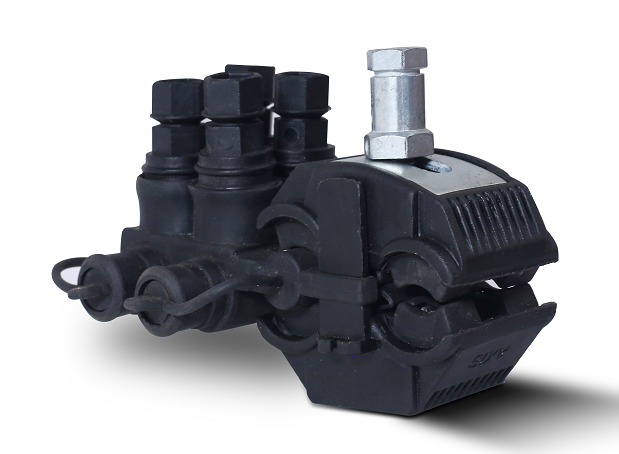 Myths of Satellite Connectors
The human mind adapts to innovation sceptically due to numerous natural factors. Sometimes, this natural characteristic of humans is exploited by vested interests by creating different myths about innovative ideas, products, or services. A few of such myths are common for the use of satellite connectors for ABC cable.
A) Higher initial cost – The initial cost of using a multiport IPC connector consists of numerous factors such as purchasing price, installation cost, use of installation equipment, and others. The overall initial cost of using satellite connectors is much lower than the initial costs of using traditional connectors. The higher initial cost is just a myth without any reality in practical life.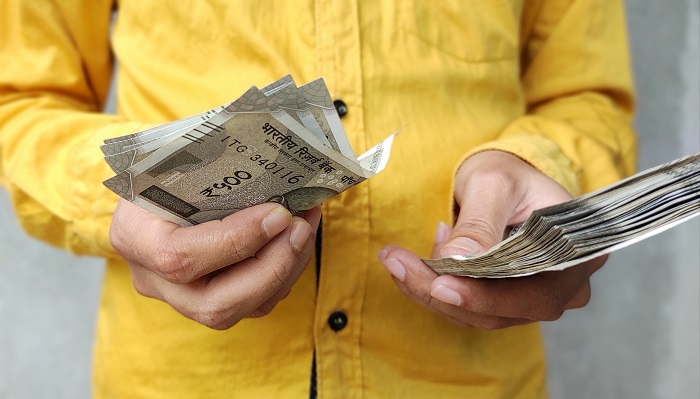 B) Huge maintenance cost – Another myth in the traditional professionals working power distribution systems is that the maintenance cost of multiport IPC connectors is huge. In reality, it has no standing at all. The maintenance cost of satellite connectors is very low to negligible.
C) Low performance – Some technicians say that using a satellite connector for ABC cable offers very low performance compared to traditional connectors. That is not true. In fact, the performance of multiport connectors is way better than those of traditional ones in terms of external disturbances, internal contact efficiency, and other factors.
D) Reduced reliability – People fear the low reliability of satellite connectors in using vital services like power; that is just an incorrect thought. Satellite connectors offer greater reliability compared with traditional connectors in any power system due to higher tensile sustainability, powerful insulation, properly torqued pressure, and many others.
E) Technically complex installation – Many traditional professionals believe that installing a satellite connector requires extra additional expertise, tools, and complex procedure to follow. In reality, it is not so. Installation of a satellite connector for ABC cable is very easy with a very simple and intuitive procedure consisting of a couple of steps. No special tool is required for installation at all.
F) Scalability issues – Owing to the inflexible assembly, the chances of scalability are limited. Many people believe so, but in fact, it is just a myth. The use of a satellite connector for ABC cable offers greater flexibility of connections for adding more connections in multiple branches of the connectors.

Facts of Satellite Connectors
The use of aerial bundled conductors or cables is driven by the solutions to numerous problems in power distribution systems. The traditional overhead cabling systems are separated through air space between two conductors. That air insulation was prone to degrade through moisture, winds, trees, rain, theft, and other natural as well as man-made disturbances. Contrary to numerous myths associated with the downsides of a satellite connector for ABC cable, multiport IPC connectors offer you numerous benefits such as:
A) Easy to install: You need to just use a phase separator and torque spanner to install the multiport connector accurately. The required torque for piercing the connector is also auto-calibrated with the torque of the separable hex shear nut installed on the connector. Just insert the phase cable into the main side distribution cable on the tape side. Turn the shear nut until it automatically separates off. You don't need any special tools or even other traditional tools for installation.
B) Higher network safety: Entire aerial bundled cable ABC-based power system, especially the multiport connector offers higher network safety from multiple aspects. No bare conductor may cause voltage strike or electrocution, no need to remove the insulation of cables, no sparking that may cause jungle fires, and many others.
C) Higher performance: The performance of a satellite connector for ABC cable is much higher than the traditional connectors in multiple aspects such as:
Reduced transient resistance due to lesser heat produced at the joint of the cable.
Satellite connectors are designed in a way that there is no bare joint, so there's no risk of electrolytic corrosion from chemicals or oxidation from the air. This is important because both of these processes can lead to heating, which then increases resistance and hurts the performance of the system. In simpler terms, the way these connectors are made prevents damage and keeps your system working well.
The chances of electricity theft on AB conductors as well as connectors are almost none.
Eliminates voltage drops and leakage currents due to rupture of air insulation caused by winds, rains, or other disturbances.
D) Substantial cost-saving: As compared to the traditional connectors, the use of satellite connectors saves costs through different ways such as:
Low installation cost
Smaller maintenance cost
Quicker installation
Reduced losses
And many others
E) Flexibility and scalability: Using a satellite connector for ABC cable offer you greater flexibility to expand your network easily by interconnecting the different types of connections such as tape-offs, service points, temporary connections, and other domestic and industrial power connectivity.

I hope you now have a clear idea about the satellite connector/ multiport insulation piercing connector for ABC cable. At Axis, we have a team of 40+ engineers who are here to help you in designing, installing and testing your AB Cable Accessories. Our products have been used in more than 80 countries and various rural electrification projects.
Watch our video of  AB Cable Installation
Thank you for reading the blog, Axis is a leading manufacturer and supplier of AB Cable Accessories and other Electrical Components to over 80+ Countries. To get a quote or to talk to our industry expert visit our contact us section. You can also watch our videos by our experts – click here.