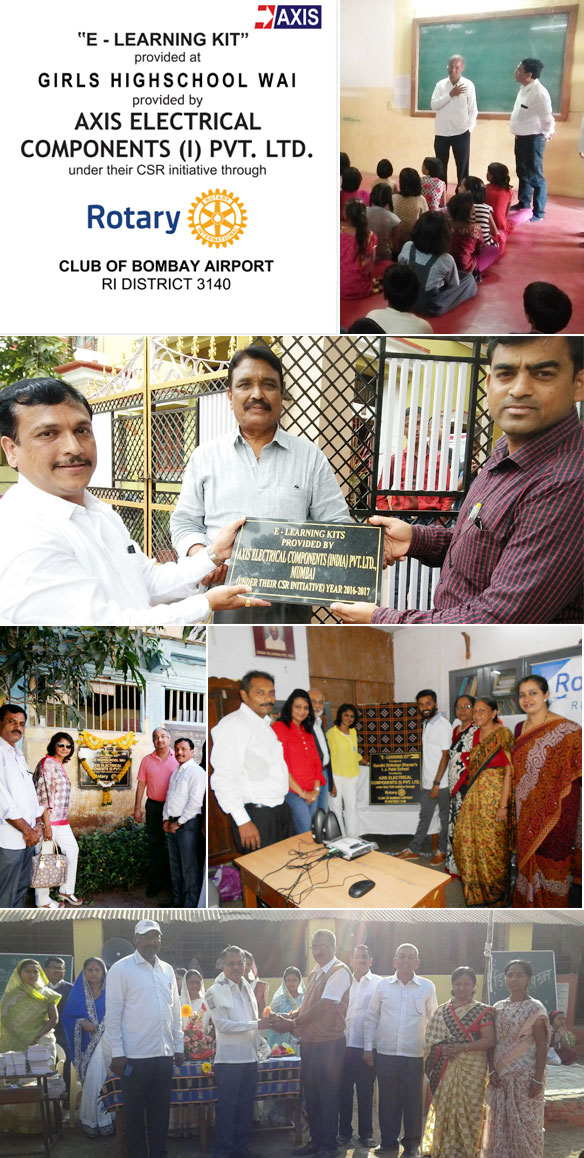 Axis contributes towards strengthening India's Schooling Infrastructure
Education is the foundation of a progressive economy and the children currently in our schools are the bedrock of our country's future. Unfortunately, there are areas within India that lack the basic essentials for creating a suitable environment for studying. Axis believes every child deserves an equal opportunity at education for which every step is of the essence, right from the basic facilities to the evolution of technology in the classroom.
In collaboration with various Rotary club, Axis has reached various schools and colleges to provide technological upgrades to primitive classrooms. These technologies are tools to aid the teacher to further motivate and amplify the progress of the students in their care.
Axis through its CSR initiatives has been an instrument in building infrastructure facilities in poor urban schools and also in remote areas. These basic facilities affect the health, behavior, engagement, learning, and growth of the students.
E-LEARNING KITS
DRINKING WATER FACILITIES AT SCHOOLS
STUDY TABLE AND CHAIR FOR SCHOOLS
TOILET BLOCKS
Result
Axis, through its collaboration with various Rotary club, has built over 100 toilets, provided over 5,000 study tables & chairs and over 50 drinking water facilities in the government-run schools.